Precision Zone Expertly Repairs Inverter-General Purpose Yaskawa J7 (CIMR-J7) VS mini
Here at Precision Zone, one of our specialties is the repair services of Yaskawa general purpose inverter units. One series that we often work on is the J7 (otherwise known as the VS Mini) series.
The J7 drive is a pulse width modulated general purpose AC drive which provides an adjustable output three-phase voltage/frequency for speed control of most conventional squirrel cage induction motors. The VS Mini/J7 series inverters can run on either single phase 200V or 3-phase 200V or 400V AC. In seven different sizes ranging from 0.1kW to 3.7W, the VS Mini is designed for lower power applications. Boasting a compact and sleek package, the J7 series is designed to provide a lifetime of service under proper usage.
Some designed attributes of the J7 series include automatic stall prevention and voltage boost prevents nuisance tripping during load or line side transient conditions. J7 inverters are also designed as to not induce any voltage line notching distortion back to the utility line.
When assessing the functionality of a Yaskawa General-Purpose Inverter, our expert repair team of engineers and technicians conducts a four-step check:
4. Alarm Codes Verification
This overview is Precision Zone's basic troubleshooting process. Once our repair team starts on the job, we use specialized and customized testing fixtures, Huntron trackers, signal generators, oscilloscopes, milli and megaohm meters, as well as any other necessary tools we have available to assure quality repair work. Most importantly, every repair is fully tested in our custom-built simulators under load with a motor to replicate real-life working environment.
Precision Zone goes as far as using heating chambers and overnight dynamic testing, when applicable, to guarantee the performance of the repaired product when it arrives back with the customer.
Repair Process for Yaskawa J7 Series General-Purpose Drive Units
Visual Overview
When conducting a visual check, the technician inspects the drive for any mechanical damage to the drive itself and any printed circuit boards (PCB). The technician then proceeds to verify connections are tight and correct inside the drive and there are no loose screws, wires or debris. Additionally, the unit is checked for any burn marks on the components, PCBs or chassis. During the visual inspection, excessive dirt on cooling components is noted as well as the functionality of the heat sink.
Basic Static Check
Input and Output Module Testing
Due to the smaller size of these inverters, there is no easy way to access the bus terminals without disassembling the unit. Here at Precision Zone, we rigorously test the input and output rectification and inverter components to ensure that no transistors or diode bridges are malfunctioning. We verify the drive's gating and check all waveforms to confirm that all repair work has resolved issues internal to the drive.
Common Alarms for the Yaskawa J7 General-Purpose Inverter Unit
Alarm Code
Description
Checks
OL
Overload

Check cables for poor insulation
Perform megohm test on motor
Check for ground faults
Check for mechanical binds on motor
Check load size and V/f pattern settings in drive

oU/UU
Over Voltage/Under Voltage Respectively

Check wiring to drive; verify all connections are securely tightened
Verify incoming voltage to the drive. Voltage must be balanced across all phases and properly rated for the drive's input power
Check for ground faults or short circuits in incoming or output terminals

OP
Parameter Setting

Check parameter values
Verify multi-function input selection parameters (N36-n39)
Swap control board, if possible

F0*
Controller failure

Check all wiring and connections
Verify that all boards are seated properly
Cycle power

CAL
Communication Alarm

Check wiring
Check communication devices
Verify parameters n02 and n03
A common code seen is 'bb'. This is actually not an alarm, but rather an indication that the output base power is blocked. The drive will remain in this state until proper ready and startup sequence signals have been provided to the inverter.
This list of checks for certain alarms is primarily a good starting point and if any further troubleshooting or technical support is needed feel free to contact us via phone or email to get in touch with our experienced tech support team.
Learn the benefit of repairing your Yaskawa inverter units with Precision Zone
Quick and Flexible Service
Fully Refurbished, not just repaired
Decades of Industry Experience
Superior Technology Knowledge and Support
Recently Repaired Products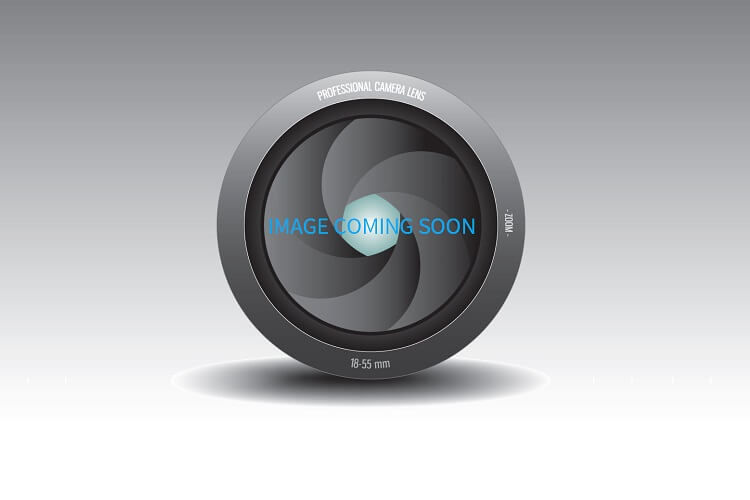 CIMR-J7AU23P7 is an
Inverter-General Purpose manufactured by Yaskawa
Discovered issues: Passed Testing - Highly Recommend Recondition, Leaky Capacitors (Open, Corroded Traces), Bad Cooling Fans, Excessive Dirt/Debris
Drive Type: AC Inverter
Series: J7
Type: Digital operator provided (with potentiometer)
Specifications: UL sertification (U.S. specification)
Input Voltage: Three-phase 200VAC
Output Power: 3.7kW
CIMR-J7AM40P7 is an
Inverter-General Purpose manufactured by Yaskawa
Discovered issues: Passed Testing - Highly Recommend Recondition, Failure Info Required for Further Evaluation, Multiple signs of previous repair, Physical Damage to the Drive
Drive Type: AC Inverter
Series: J7
Type: Digital operator provided (with potentiometer)
Specifications: M
Input Voltage: Three-phase 400VAC
Output Power: 0.7kW
CIMR-J7AM23P7 is an
Inverter-General Purpose manufactured by Yaskawa
Discovered issues: Bad Capacitor(s), Bad Control Section/Board, Bad Cooling Fans, Bad Power Section/Board, Excessive Dirt/Debris, Leaky Capacitors (Open, Corroded Traces)
Drive Type: AC Inverter
Series: J7
Type: Digital operator provided (with potentiometer)
Specifications: M
Input Voltage: Three-phase 200VAC
Output Power: 3.7kW