About MK Technology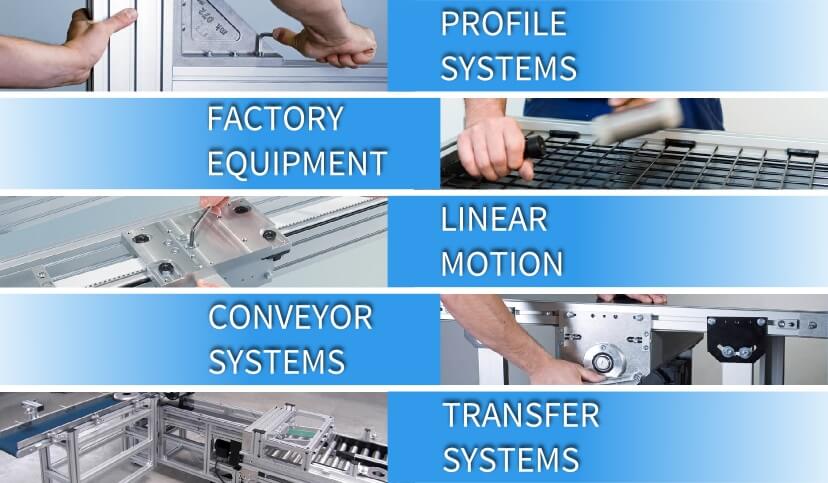 Precision Zone has been selected by MK Technology Group as their authorized distributor in the USA.
MK Technology was founded in 1966 in Germany and quickly grew to become a prominent player in the framing solutions industry in Europe. Now with a US based representative office MK is expanding its foothold in the USA as well. We at Precision Zone are proud to be part of this expansion and are investing our resources and competent team to supporting our customers by providing detailed information about MK products, stocking and selling MK products, focusing primarily on the profile systems and related components."
Precision Zone stocks, sells and supports a wide range of MK Technology framing products.
There are a few factors that set us apart from competition:
Competent Sales And Technical Support.
Fast order processing and shipping from our Illinois, US-based warehouses.
Process oriented business, equally capable of supporting small and high volume customers.
Authentic, new-from-factory products.
Engineering & logistical support by MK Technology USA.
Please feel free to browse our web site or contact us directly with inquiries or questions.
Thank you for your interest in Precision Zone!
MK Technology Group has developed a comprehensive range of profile systems and related components that are widely used in many industrial applications such as guarding, materials handling, automation, manufacturing, robotics, linear motion to name a few. Boasting german engineering excellence and uncompromised quality, MK profiles are a perfect fit for any framing project you might be working on.
Advantages of the MK Profile Technology
Extensive product line with more than 250 profiles
Solid connection technology and an extensive line of accessories
Edge radius 1 mm, thus seamless interconnection of the profiles
Reusable thanks to screw connections
Versatile end processing on request
Anodized surface, no rework is required
The degree of assembly can be freely selected, from component part to assembly sets, to finished assembled modules.
Profile Series
Series 25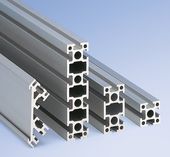 Typical applications:
lightweight frames, display cabinets, measuring and test equipment, electronics housings
Series 40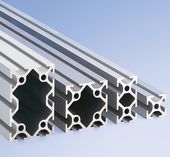 Typical applications:
machine frames, guarding, equipment construction, assembly workstations, guardrails, treads and platforms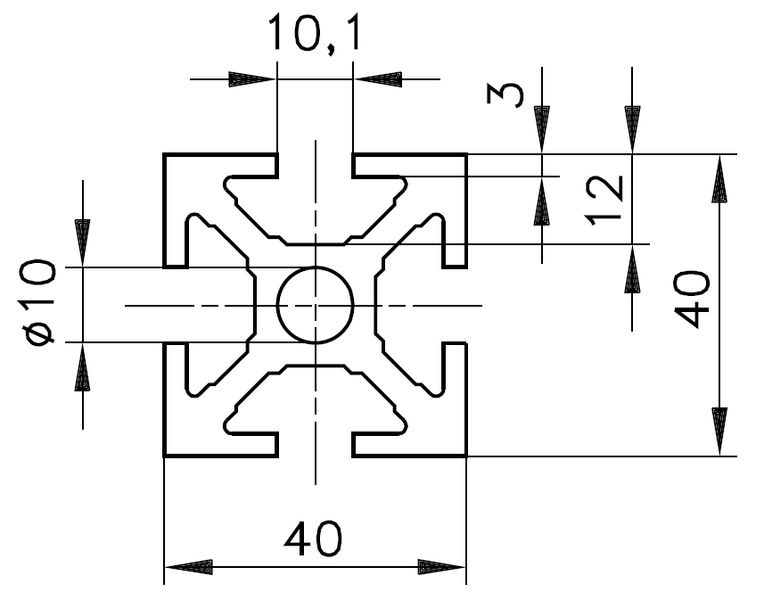 Series 50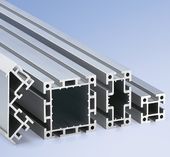 Typical applications:
heavy frames, racks, and bearing constructions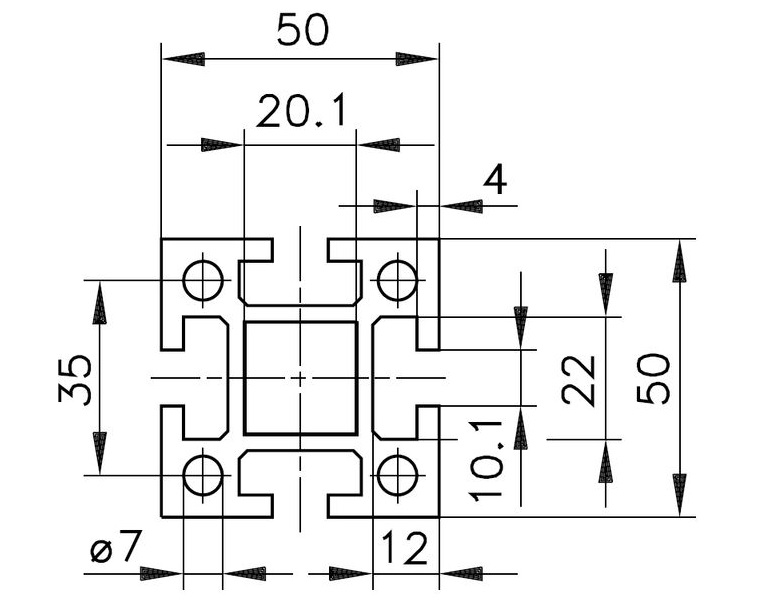 Series 60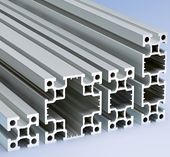 Typical applications:
machine frames with high loads and for large portals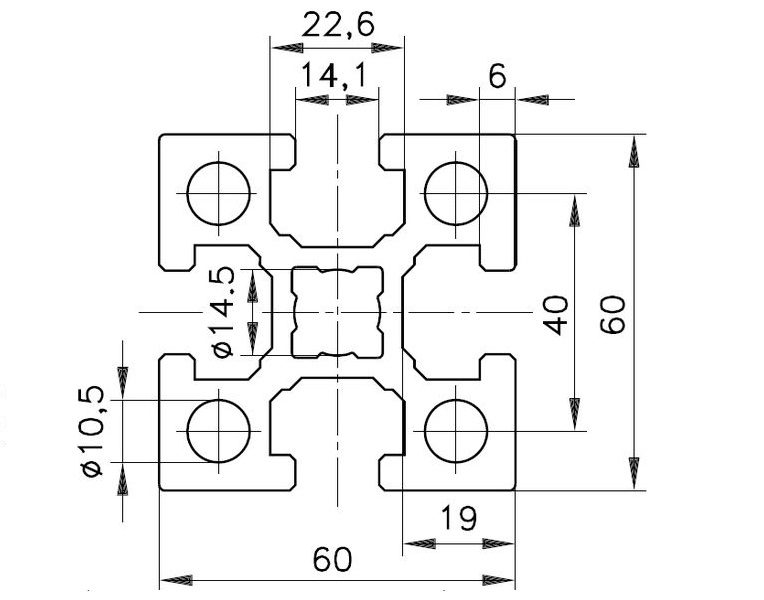 Application Profiles
Our application profiles include:
Profiles for belt bodies and belt conveyors
Profiles for timing belt conveyors, chain conveyors and flat top chain conveyors
Profiles for roller conveyors
Profiles for side rails
Linear motion profiles, e.g. clamp profiles for guide rods
Profiles for slide elements
Door case profiles for integrating wicket doors
Profiles for accommodating paneling, such as polycarbonate or acrylic paness
Profiles for platforms, landings, and steps with non-slip structure
Profiles for further processing, e.g. for angles, hinges or corner connectors
Connection profiles for producing foamed combination profiles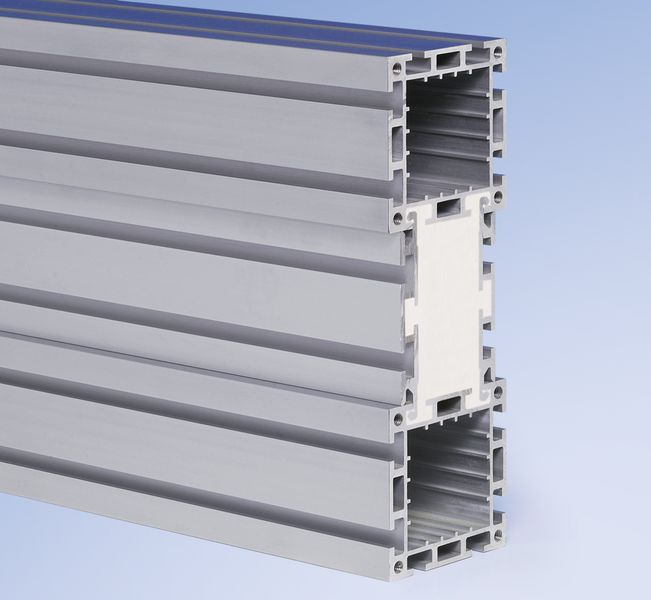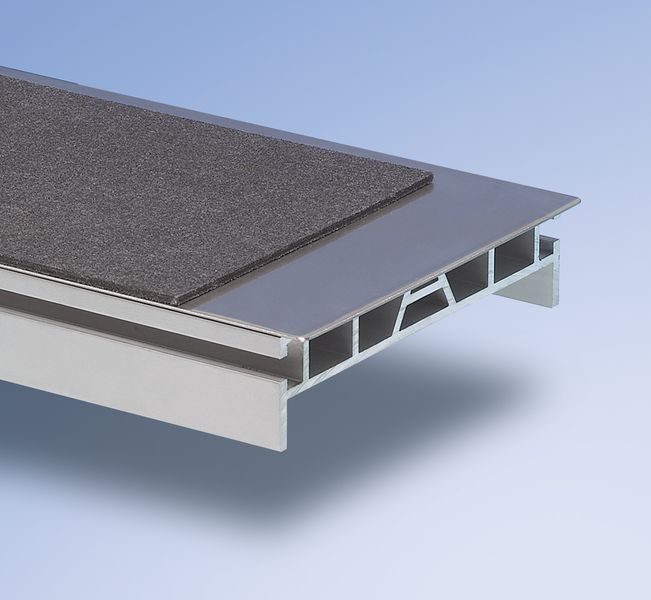 By combining series 40, 50 or 60 profiles with our connection profiles, a cavity is produced, which through filling with foam, connects the cross sections together so that they are inseparable. With this combination we produce individual cross sections up to 420 x 240 mm and spans of up to 12 m. In addition to the connection task the foam also has a vibration-absorbing characteristic. Foamed profiles are used for long, solid linear axes or for girders, columns and portals.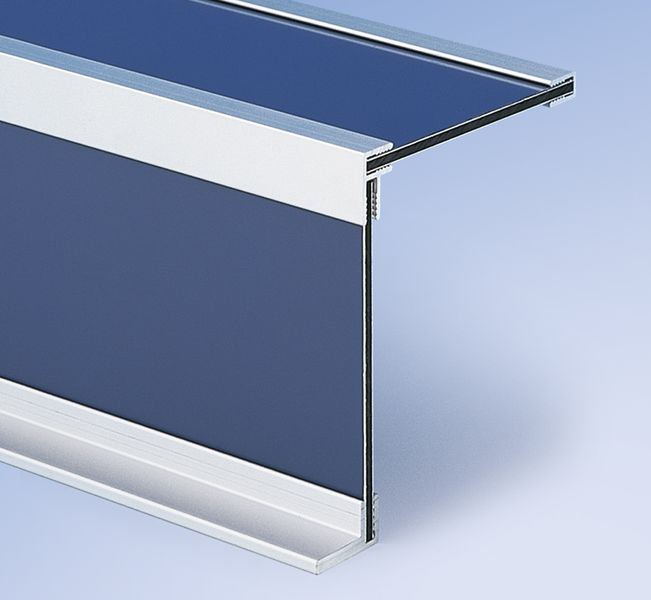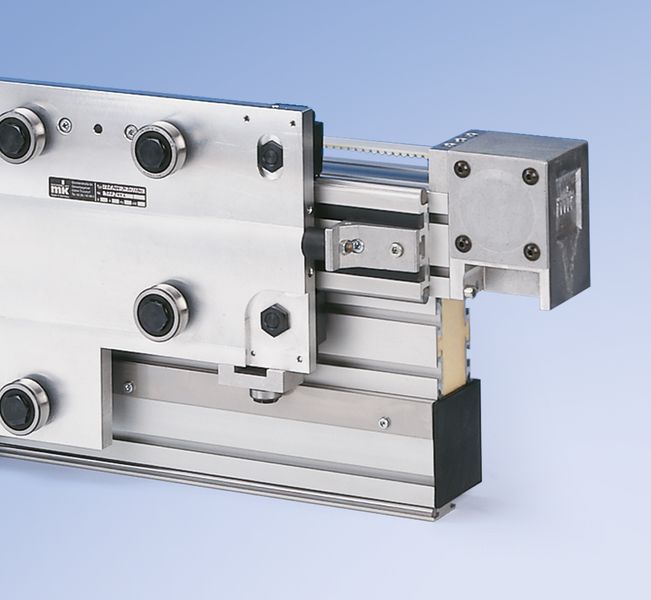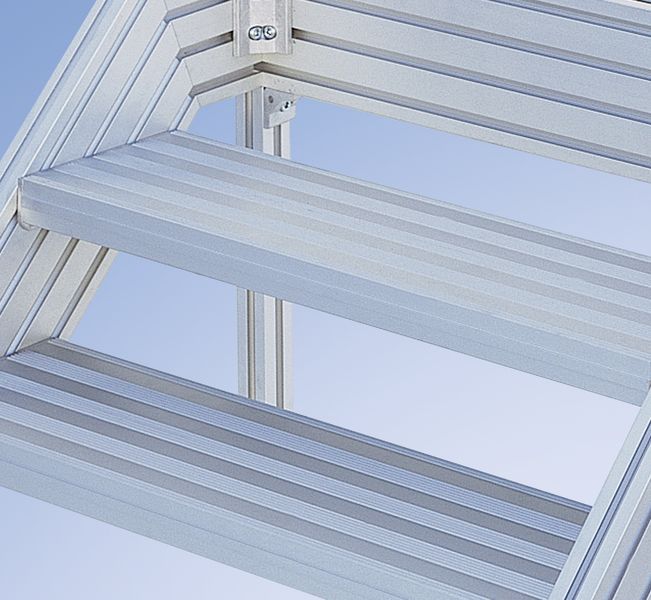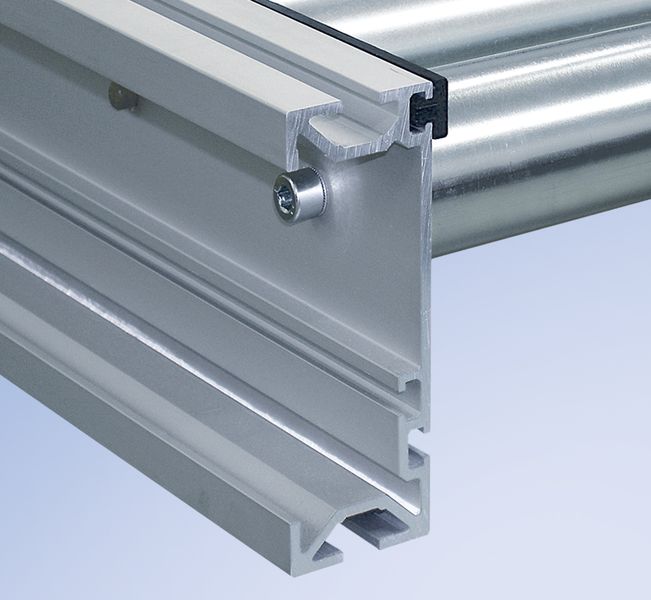 MK's connection technology is versatile and gives you complete freedom in the design of your construction. Any angle desired can be realized. All assembly components use standard screws. You can choose from angle connections, console connections, tension connections, connecting plates, corner connections, truss joints or clamps. With this selection we always offer you the optimal connection technology depending on the requirements.
Angle Connections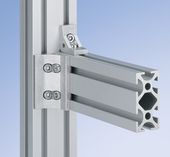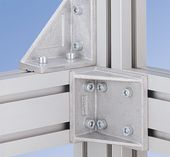 Stable connection without end processing
Easy to dismount and reuse retrospectively
Locking connection for keyed angles
Tolerance compensation possible
Lateral bore channels for accommodating panels
Tension Connections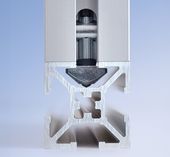 Visually inconspicuous connection possibility
System grooves of the profiles remain free
No interference contours
In some cases the position can be moved
Optimal for constructions with clean room profiles
Connecting Plates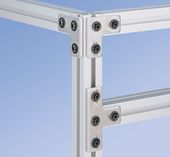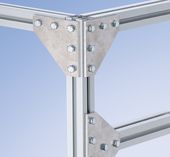 Easy retroactive assembly
Mechanical processing is not required
Optimal for reinforcement of a connection
No interference contours in the interior of a construction
Locking element thanks to keyed plates
Corner Connections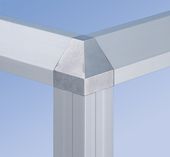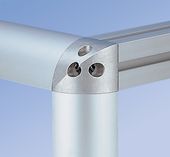 High stability through solid aluminum material
Attractive design
System grooves of the profiles remain free
Edge and semi-circular profiles available
Optimal for constructions with clean room profiles
Truss Joints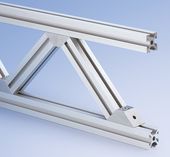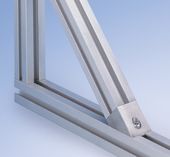 High loads can be carried
Profiles do not need a miter cu
Bracing of frames is quickly and easily possible
Suitable for linear axis portals with large span widths
Clamps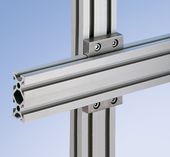 Low material costs
It is assembled quickly and easily retrospectively
Variable placement
Free selection of the angle
Accessory Components
Accessory components from MK fit perfectly into the mk modular system. Thus profile constructions can be custom configured to meet your requirements. The extensive assortment includes:
Floor mounting brackets
Ground plates, floor plates and base plates
Adjustable feet
Fixed and swivel casters
Loading aids
Operating elements, such as hand wheels, handles and levers
Elements for doors, such as locks, hinges, latches, and slide bolts
Sealing profiles and closure profiles
Panels for guarding
Fastenings for panels, such as captive holders
Flanged rollers, track rollers, guide rollers
Pneumatic elements
Electrical accessories such as proximity switch holders and cable ducts
End caps for sealing the face side of profiles
Wear strips
Joints
Glides and bushings
Tools, such as drills, thread cutters, drilling jigs, Allen wrenches, etc.



Building on the base technology of the profile systems, MK developed an economical and comprehensive product line of modules, components and single parts for your individual tooling shop.
Advantages of the MK Factory Equipment:
Easy and fast set up of guarding, workstations and assembly platforms thanks to modular design
Optimum function and ergonomics with attractive design
Construction kit with detachable connections permits easy adaptation to changing process sequences
Complementary assortment of dimensionally accurate guardrails, treads and platforms for safe work on your equipment
mk QuickDesigner – the 3D product configurator for guarding facilitates planning
High availability and fast delivery of all modules and single parts